CONSORTIUM
The consortium comprises a well-balanced group with complementary skills and expertise that covers the whole added value supply chain of the project as well as the planned working actions and tasks.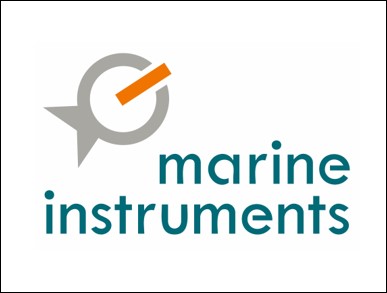 Marine Instruments- Coordinator
MARINE INSTRUMENTS is a Spanish company focused on the design and manufacture of electronic equipment mainly for the fisheries sector. From our beginnings in 2003, we have experienced constant growth positioning ourselves, in less than a decade, as the first manufacturer of tuna satellite buoys worldwide, with presence in over 30 countries.
MARINE INSTRUMENTS has managed to become one of the leader manufacturers in the fishing industry, thanks to our revolutionary and innovative products tailored to the industry specific needs. For this purpose, we have a large R&D team that works in the continuous improvement of our products and the development of innovative solutions as a daily basis, guaranteeing robust, reliable and high tech equipment.
Today, MARINE INSTRUMENTS is highly committed to diversification. Taking as starting point our broad technical knowledge and our marine environment expertise we develop products and solutions for other sectors and customers outside the fisheries sector.
MARINE INSTRUMENTS will be the coordinator of the project and WP leader of the WP3: Decision support tool development and field testing. Marine Instruments will also be involved on the system specifications, modules development and data transmission to ensure the appropriate data, formats and frequency is achieved for the developments, integration and final testing of models in MarineView™ in other WPs.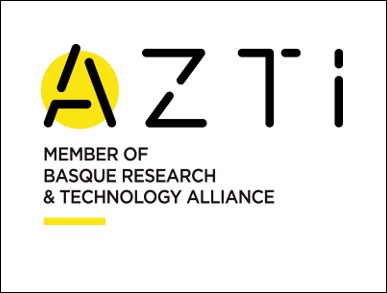 AZTI 
AZTI is a non-profit foundation (Technological Research Centre) in the Basque Country (Spain). The AZTI's staff works by two major research division: Marine Research and Food Research. Since 1979, AZTI has been working with a large number of customers from companies, institutions and government bodies, carrying out research projects aimed at generating knowledge and high value-added market-oriented technological products and services to turn ideas into value for our customers.
AZTI is expert in the research of sustainable fisheries management, marine ecosystems functioning, coastal environmental management and efficient use of marine resources. AZTI devotes great effort in the research areas of Fishing Technology, Fisheries Management, Marine Biotechnology, Aquaculture, Ecosystem and Climate Change and Operational Oceanography.
AZTI will be the WP leader of the WP4: Data feedback to Copernicus. AZTI will be involved on the system specifications, modules development and data transmission to ensure the appropriate data, formats and frequency is achieved for later developments of machine learning models in WP2 and for the work needed for supplying data to Copernicus in WP4.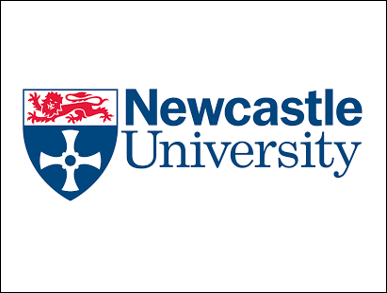 Newcastle University
Newcastle University has one of the largest EU research portfolios in the UK. Teaching and research are delivered in 24 academic schools and 40 research institutes and research centres, spread across three Faculties: the Faculty of Humanities and Social Sciences; the Faculty of Medical Sciences; and the Faculty of Science, Agriculture and Engineering. 
New Castle University will be responsible of WP2: Report on models developed for propulsion and efficiency and validation results. They will lead the pre-processing of the collected data to ensure healthiness of data for further modelling process.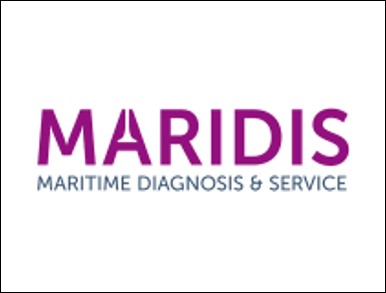 Maridis
MARIDIS  products provide specific recommendations for technical and economical optimization. Easy use, self-explanatory software, precise measurement results and all relevant data at a single glance: Intelligent simplification that enables high performance at reduced costs. Easy handling and cost efficient solutions are the center of MARIDIS's attention.
The best part: With the same care we put into preparing our own products, we also choose the manufacturers and genuine spare parts offered by MarParts. We specialize in delivering OEM and quality spare parts worldwide, providing expertise and ensuring continuous availabiity.
MARIDIS will lead WP1: Report on system maintenance and tested robustness and will be responsible for designing and installation of the specific sensors for the engine and propulsion monitoring on board. They will carry out the hardware design and installation on board, and software implementation on board and on shore. They will assist SINTEF in leading the work package due to the contribution of their sensors and hardware in engine and propulsion monitoring system.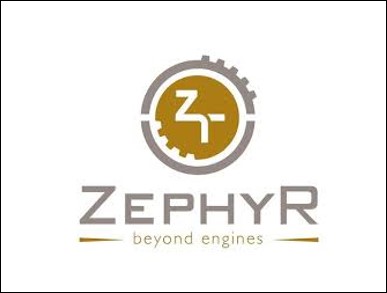 ZEPHYR
ZEPHYR is a leading company in the maritime engine market with 12 technological partners.
World wide every day, we are moving engines and spare parts, re-building Cylinder Heads and Pistons, Nimonic Exhaust Valves and Turbo Chargers through specialized workshops.
We are sending engineers and technicians for on-board and ashore repairs; and putting ship owners in contact with repair yards. Our goal is "to be at sea with you", 24 hours a day, 365 days a year with full professionalism.
Zephir  will be responsible of WP5: Exploitation, dissemination and communication.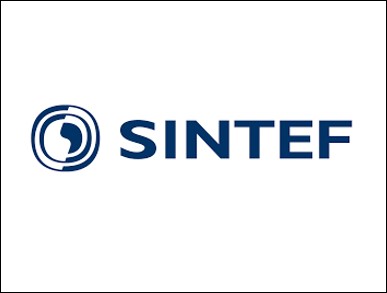 SINTEF
For more than 70 years, SINTEF has developed solutions and innovation for society and customers all over the world. This is how we have become a world-leading research institute. SINTEF is a broad, multidisciplinary research organisation with international top-level expertise in the fields of technology, the natural sciences, medicine and the social sciences. We conduct contract R&D as a partner for the private and public sectors, and we are one of the largest contract research institutions in Europe.
High scientific quality combined with the application of research results is the basis of SINTEF's operations.
In order to add value and innovation to our customers and society, our researchers must be at the forefront of international research. Scientific quality is documented through scientific publications and citations.
SINTEF will lead the WP1 and the development of a specification of the onboard monitoring system. They will make their data exchange software Ratatosk available for the project and make the necessary modifications of Ratatosk to support the project requirements. They will develop the new components needed for sensor integration and pre-processing in the vessel.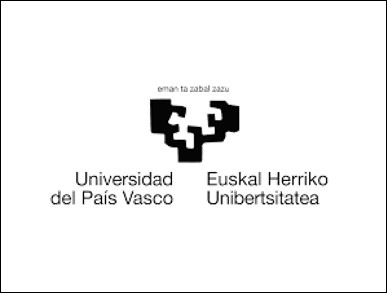 Universidad del País Vasco
Universidad del País Vasco is the public university of the Basque Autonomous Community. Heir of the University of Bilbao, initially it was made up of the Faculty of Economic and Business Sciences of Sarriko (1955), Medicine (1968) and Sciences (1968). Following the General Law of Education (1970), the Nautical School (1784), the School of Business Studies of Bilbao (1818) and the Technical Schools of Engineers (1897) joined in, until it grew into the complex of thirty centers that compose it presently.
It has campuses over the three provinces of the autonomous community.  It stands out as the main research institution in the Basque Country, carrying out 90% of the basic research carried out in that territory and benefiting from the good industrial environment in the region.
EHU foresees to carry out overseeing of devices installation and connection in WP1 with the consequent overseas traveling. They will select the necessary engine and propulsion variables for monitoring as well as ship motion related data for further analysis in following working packages. EHU will assess the system correct performance in order to have the monitoring system in optimal operational conditions.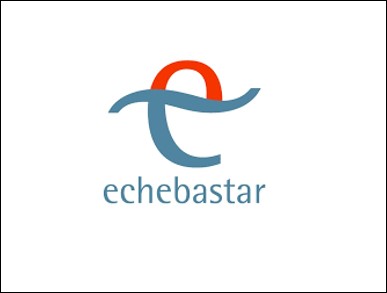 ECHEBASTAR
ECHEBASTAR is a Basque fishing company based in Bermeo that harvests tuna with its fleet of 6 purse seiners. Since the company was established in 1967, we have been committed to sustainable fishing, responsible harvest of the fishery resources and the protection of the environment on which all our futures depend.
Traditionally, after capture tuna was frozen in brine to be sold to canning factories for the manufacture of a range of top quality products marketed to discerning consumers worldwide. Recently though we have widened our market. Thanks to the innovation of cutting-edge technology and the know-how acquired from our decades-long experience, our product is available not only canned but also deep-frozen and smoked.
Echebastar is one of the few international companies and the only Spanish company to produce premium quality tuna deep frozen on board the harvesting vessel. The deep-frozen tuna (-60°c) to produce our Echebastar tuna ALAKRANA.
Thanks to our -60°C deep-freezing system and robust monitoring of the production and supply chain, we supply premium quality tuna with fulsome flavour, excellent texture and proven health benefits for the enjoyment of discerning consumers worldwide.
ECHEBASTAR will provide the data available from their sensors installed on their ships. Technical personal will take part in the installation and maintenance on board of monitoring systems as well as new sensors necessary for the project. They will receive training for appropriate monitoring and repairing of the monitoring system during operations.
www.echebastar.com